As businesses face many challenges around expanding their businesses throughout the pandemic, we've looked at some of the unexpected opportunities that might be available for you to make a success for your company in these uncertain times – using a leadership mindset.
Communication
One of the most vital aspects of leadership is communication. The great business leaders ensure effective and coherent communication with their team. Fluid communications not only demonstrate a strong role model for your team members but allow for better collaboration and a safe environment.
As the leader within a company, you are in the spotlight for your team – a positive and inclusive attitude speaks volumes and is one of the best qualities you can hone regardless of your role. This not only accounts for what you say, but also involves your body language, tone of voice, and acting vigilantly and calm in the current climate. This reassures others that the company is in good hands and is going in the right direction, and, this type of good, confident environment is transferable to productivity and employee engagement across the company.
Resilience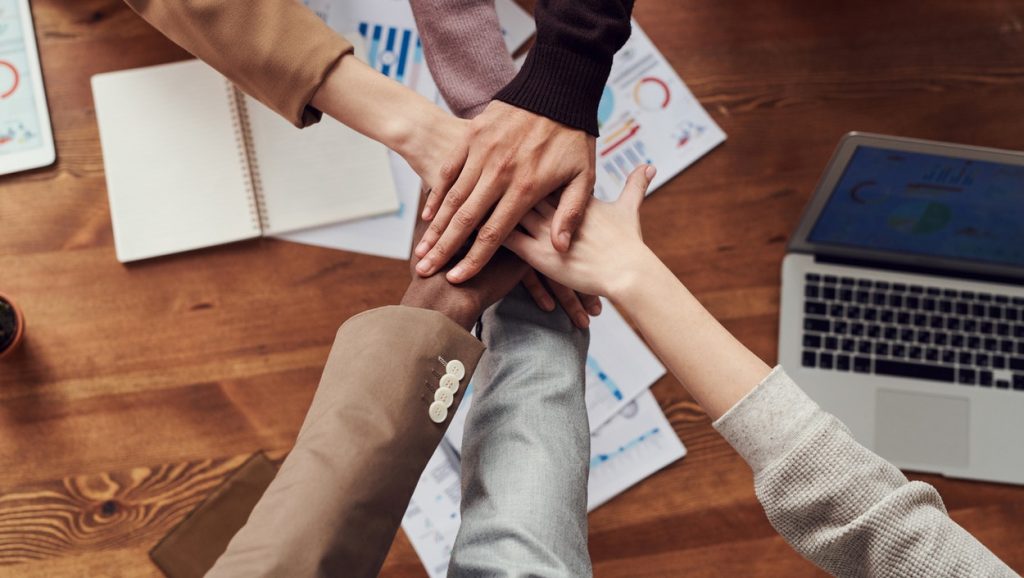 The pandemic has meant that companies have had to adapt to unprecedented changes and do so quickly. By challenging your mindset to be more forward-thinking and resilient in light of new stresses can be very constructive. Some main areas you can ask yourself around this are what does the future look like', how will it affect me and my team, and what do I need to do to be prepared for that and create a positive outcome. Furthermore, by being resilient, you need to be able to accept there will be setbacks, and be able to move forward despite them.
Remaining focused on the core area of your business is also important, despite there being other potential areas of revenue and growth from other opportunities that have arisen, it's important to continue to offer the same level of service to your existing market that is expected and valued. This is because although something is successful short-term does not mean it will prove sustainable as the main area of your business long-term and again, being ethical around your delivery is vital to sustainability.
Mentor staff
Giving staff the liberty to make their own decisions and more autonomy in day-to-day tasks is another option to explore, opting to mentor staff rather than directing them can be advantageous and creates an environment of inclusivity and ownership which will only ever aid in business productivity and growth.
Instead of your staff asking what they should do, you can give them the control to choose themselves over how they perform day-to-day tasks – we have used this methodology over the years and personally find it not only enables staff to take accountability but works towards their own CPD and gives them the passion and dedication to explore their own ways of working ore efficiently, which creates a stronger value and outcome for our clients.
The last year has been challenging no doubt for a range of businesses, but as we pass the first quarter of 2021, we've noticed a recent change of attitude in businesses looking to grow and move forward. Over the past few months we've had an influx of new enquiries of businesses looking to push through challenges and grow their businesses despite the uncertainty of the future with COVID.
If you are looking for a marketing agency that values your business, provides great insight and leadership internally and to our clients with an ethical reputation for quality – and need support across areas such as Content Marketing, PR & Media Relations, Social Media – give us a call and see if our ethos and customer-centric approach aligns with yours, and how we can help you save money and become more efficient across your marketing!

T: 01246 586330
E: marketing@brighterdirections.co.uk